ICRA PROJECT

centro internazionale
di ricerca sull'attore
Produzione
Le produzioni dell'ICRA Project Compagnia Teatrale sono improntate sulla realizzazione di messinscene che hanno come fonti di ispirazione importanti documenti poetici e drammaturgici dal XVI secolo in poi.
ICRA PROJECT

INTERNATIONAL CENTRE
FOR RESEARCH ON THE ACTOR
Productions
All ICRA Project Theatre Company productions draw inspiration from major poetical and dramaturgical material from the sixteenth century onwards.
In 1994, artistic directors Michele Monetta and Lina Salvatore laid the first foundations of ICRA Project in Paris during a master class on theatre pedagogy with Monika Pagneux.
The International Centre for Research on the Actor became a reality in 1999 and hosts, develops and coordinates activities on theatre, music, pedagogy of drama, and multimedia languages.
Both directors have extensive international theatre training and experience. By bringing together their training background and their wealth of national and international theatre experience and by combining different disciplines, they developed a teaching technique that integrates movement research inspired by masters such as Decroux, Feldenkrais, Lecoq, and Gurdjieff.
Read More
National Archaeological Museum of Naples:
Vesevus
Theatrical tours. An archaeological tour for an art tourism experience in Naples; a magical and fascinating journey among works of art of exceptional beauty from the Pompeii and Herculaneum collection.
Leggi tutto
International Theatre and Performing Arts Summer Workshops
A pedagogic and creative project with major European, Russian and American drama schools as well as with Italian theatre companies dedicated to artistic excellence.
Read More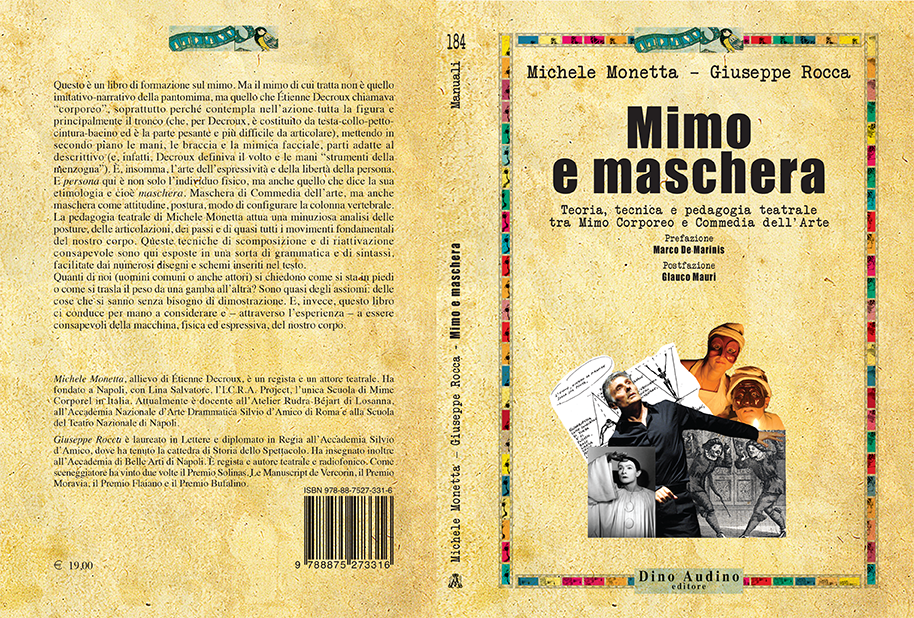 Mimo e Maschera
by Michele Monetta and Giuseppe Rocca
Teoria, tecnica e pedagogia teatrale tra Mimo Corporeo e Commedia dell'Arte
Preface
Marco De Marinis
Afterward
Glauco Mauri
Publishd by Dino Audino editore (Not available in English)