In 1994, artistic directors Michele Monetta and Lina Salvatore laid the first foundations of ICRA Project in Paris, during a master class on theatre pedagogy with Monika Pagneux.
The International Centre for Research on the Actor became a reality in 1999 and hosts, develops and coordinates activities on theatre, music, pedagogy of drama, and multimedia languages.
Both directors have extensive international theatre training and experience. By bringing together their training background and their wealth of national and international theatre experience and by combining different disciplines, they developed a teaching technique that integrates movement research inspired by masters such as Decroux, Feldenkrais, Lecoq, and Gurdjieff. The result is a two-year course programme at the Corporeal Mime School that trains young actors in corporeal mime, the Feldenkrais method, theatre fencing, acrobatics, choral singing, voice, performance, as well as experimental montage of texts through the complementary work at the Commedia dell'Arte Workshop and the Expressive Skills and Dramatic Arts Laboratory.
Read More
National Archaeological Museum of Naples:
Vesevus
Theatrical tours. An archaeological tour for an art tourism experience in Naples; a magical and fascinating journey among works of art of exceptional beauty from the Pompeii and Herculaneum collection.
Leggi tutto
International Theatre and Performing Arts Summer Workshops
A pedagogic and creative project with major European, Russian and American drama schools as well as with Italian theatre companies dedicated to artistic excellence.
Leggi tutto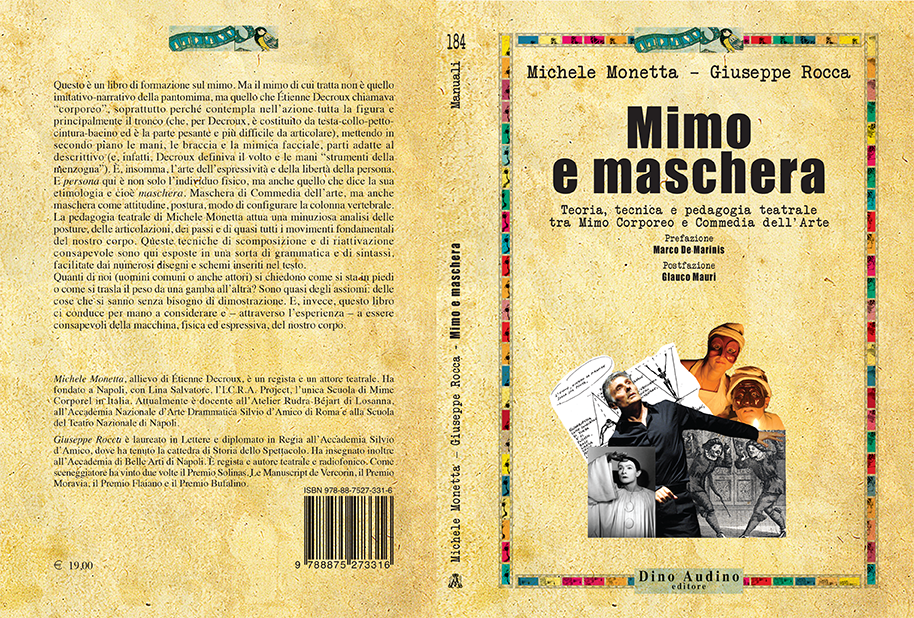 Mimo e Maschera
by Michele Monetta and Giuseppe Rocca
Teoria, tecnica e pedagogia teatrale tra Mimo Corporeo e Commedia dell'Arte
Preface
Marco De Marinis
Afterward
Glauco Mauri
Publishd by Dino Audino editore (Not available in English)